---
INDIA: WINDS OF CHANGE
16-19 FEBRUARYY 2017, MUSSOORIE
AGENDA
PRINCIPAL SPONSORS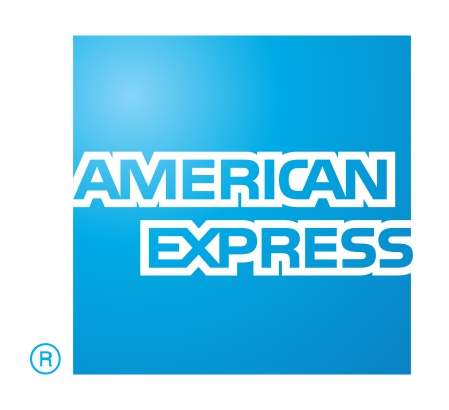 ---
Thursday, February 16, 2017
Registration and Tea | 4:30 pm – 5:00 pm
At the Ballroom, JW Marriott Mussoorie Walnut Grove Resort and Spa
Come together over tea to kick off the 2017 offsite, a weekend of shared learning or, as we prefer to call it – collective wisdom.
---
Tectonic Shifts: India in a New World Order | 5:00 pm – 6:30 pm
Adit Jain, Chairman and Editorial Director, IMA India
Volatility has taken on a whole new meaning in the weeks leading up to the 21st Annual CFO Roundtable. India's economic growth paradigm has been steady but the risk is on the downside. Today, the variables are higher than ever – demonetisation and its likely impact are illustrative; wary private investment signalled by a shrinking capital goods sector equally so. Growth will still be led by consumption in the next few months as even government investment remains tentative. Of equal – and in fact, rising – import are accelerating developments in the global economy. Today, a clear outlook on transformative trends in the global environment and how those integrate with India's domestic economic impulses of demand, policy and investment are fundamental for business leaders. Whilst the US is returning to growth, the surge in both the USD and US financial markets will impact India and the rest of the world. Unevenness of growth across Asia and most emerging markets will again have implications, as will most of all, the manner in which China negotiates its hard landing. As a key export market, the EU in continued doldrums, and a UK in flux as it commences the formal exit from the EU, will also need to be understood for both opportunity and risk. Kick off the Roundtable with an expert context set by IMA's Chairman and Editorial Director, Adit Jain, among the country's most credible and independent observers of the Indian economy, as he talks through his expectations of growth, risk and opportunity in what might just be a new world order.
---
Coffee Break | 6:30 pm – 7:00 pm
---
The Power of Resolve | 7:00 pm – 8:00 pm
Sakshi Malik, Freestyle Wrestler, Khel Ratna, Bronze Medallist, Rio Olympics 2016
'Save the girl child' is a phrase we all know well as representative of one of India's harshest realities. India's winners at the 2016 Rio Olympics, however, put a spin on that, because in many ways, we were 'saved by the girl child', with three key medals being won by Indian women. A small medals tally for this billion strong nation became so special, only because of that fact. Little lends itself more to that pride than the fact of young Sakshi Malik, a freestyle wrestler born in rural Haryana, winning bronze in her category in Rio. Rustic, Hindi-speaking, innocent, straightforward, powerful, determined, resolute and on the way to being truly 'best in class' – all of these attributes are Sakshi, and then some. She is the future that India can win for itself, because she has chosen, in what remains a male dominated field even in other countries, to forge a path towards global dominance. Her journey on the big stage began in 2010, when she brought home the bronze in the 58 kg category of the Junior World Championships in Budapest. She won silver after losing to Nigeria's Aminat Adeniyi in a closely contested final in the 2014 Commonwealth Games in Glasgow and then took the bronze again at the 2015 Asian Championships at Doha. Engage in dialogue with this shy young woman, all of 23, who knows what she wants for herself and her country, will not let society stop her, and who has, in many ways, only just begun.
Note: This will be hosted as a joint discussion with partners/spouses, with dinner immediately afterwards
---
The more you celebrate life, the more there is to celebrate | 8:00 pm
Cocktails and dinner
An evening in the mountains is always pleasant but in the winter just before spring, it can be magical, heralding both the power and bounty of nature. The presence of friends, good food and drink and lilting music. What more could one ask? Not much, we would say, and raise a toast to that!
Note: We will proceed to dinner immediately from the venue
---
Friday, February 17, 2017
Geo-politics: A Changing Context for Business | 8:00 am – 10:00 am
Jayadeva Ranade, President, Centre for China Research and Policy Pramit Pal Chaudhuri, Foreign Editor, Hindustan Times, Fellow, Asia Society
Breakfast will be served at the Ballroom from 7:30 am onwards, with the session commencing immediately after
Little else signals the uncertainty of these times than the global geo-political arena. Till recently, the EU's integrity as a Union of Nations, however incomplete, was unquestioned as was the USA's role as the world's only superpower, maintaining a balance of peace, also across oceans, through strong military presence, and home to the world's largest market. Today, the paradigm of both is shifting, with implications for every country including India, which counts the US and the EU as its largest trading partners. A surge of nationalism and the rise of decisive, internally focused political leadership is a clear outcome – the impact on immigration, jobs and global opportunities for Indian businesses will be a corollary. The Middle East too is imploding – and will have implications for India's energy security as will the continued risk of Islamic fundamentalism. The rise of China as the region's behemoth, regardless of its current slowdown, its expanding axis across the region, and its association with Pakistan are again impact agents on India's security, and its place in the global league of nations. How will these winds of change pan out over the next 12-18 months; is political rhetoric as expressed in country after country, truly a signal of changing times away from an era of free trade and liberal democracy towards a paradigm if not opposite, but quite different?
Talk through this issue that impacts us as individuals and as businessmen with Jayadeva Ranade and Pramit Pal Chaudhuri, among India's leading thinkers on national security. Both are former members of the National Security Advisory Board and members of ongoing Track II and III dialogues with other nations. Jayadeva has held the apex position in India's intelligence services and served actively in the field. As Foreign Editor of HT, Pramit's engagement with policy makers and with those of other nations gives him unique insight into how well prepared India is, and needs to be.
---
Change of Hats | 10:00 am – 10:15 am
---
The CFO in the Age of Disruption | 10:15 am – 11:15 am
VS Parthasarathy, Group CFO, Group CIO and President Group Finance & M&A, Mahindra & Mahindra
Growth over the next ten years for Indian corporations will be of a quality markedly different from the last ten. The scale enabled by rising opportunity as markets in India came of age, and as the Indian corporation emerged into a phase of sophistication and maturity hitherto not seen, must now set the right base for an era where gains will be much harder fought and where the bid for global competitiveness will demand at its core, the ability to deal with constant disruption, of markets, of products, and of technologies – an era where opportunity and risk will often interchange places and business will simply have to keep pace. How must business leaders approach this age of disruption, and how then, is the role of the CFO best manifested as the guide and seer to business? As CFO of one of India's most progressive companies, VS Parthasarathy has thought deeply on these issues, on the balance between cash and revenue, on the need to build collaborative structures and mindsets and on the ability to be agile as opposed to forcibly rule based, without compromising on either growth or governance. Share his vision of the role of the CFO and how he see its core attributes for businesses in India as they seek to build globally competitive businesses of the future.
---
Coffee Break | 11:15 am – 11:45 am
---
Procurement, Cost and Effectiveness: The New Value Creator | 11:45 am – 12:45 pm
Saru Kaushal, Country Business Head, Global Corporate Payments, American Express Banking Corp Sanjay Jain, Group Chief Financial Officer, Future Group
Bharat Moossaddee, Executive Vice President and CFO – Automotive Sector, Mahindra & Mahindra Meghnad Mitra, Chief Financial Officer, Mother Dairy
The CFO's ability to extract value for organisations has always been centred on a capacity to minimise waste, accelerate key investments and create a web of supplier/distributor partnerships that is transparent, mutually beneficial and shares risk. In the coming 12-24 months, that ability will be called into action more than ever, given the need to maximise profitability, particularly in times when revenue growth is both volatile and in most cases, in a lower growth orbit. How are leading corporations maximising the effectiveness of both purchasing and expenditure processes with a view to enabling profitability and free cash flows? How is digital technology aiding the CFO's need to see the expenditure chain end-to-end, from vendor, to organisation, to customer? What kind of partnerships work and are expected? How are risks, including fraud, but most of all, of wasteful, poorly targeted expenditure minimised? What processes can enable both speed and the freedom to operate, but with clear linkages to end outcomes? Which areas will see greater focus and which legacy systems must now be removed? Engage with an authoritative panel to talk through responses to many of these questions to create actionable takeouts to review how new value can continue to be created.
---
Luncheon | 12:45 pm – 1:30 pm
---
GDs: GST: Changing the Operating Paradigm of Business | 1:30 pm – 2:15 pm
The CFO Roundtable's Deep Dive
The most fundamental change in India's business operating environment is the impending onset of the GST. The GST Council has moved swiftly on its decisions and even as what has emerged as law is both imperfect and complex, it should, in the fullness of time, yield strong advantages of business efficiency at one end, and increased government revenues at the other. That said, however, the GST is another operating paradigm for industry altogether. It will impact how business conducts itself across the country – from operations to retail to warehousing to investments in technology, the onset of the GST will demand change management that will closely involve both vendor and distributor chains. The fact that the detailed rules of the law are not yet known demands even greater preparedness of scenarios, just as it continues to offer opportunity to the CFO community to offer suggestions and inputs to government to enable a finer, eventual law. Split up by sector (manufacturing/services), CFO Roundtable delegates will bring together powerful collective wisdom in this session to review, in groups of 8-12 each, areas of needed policy input, IT preparedness and planning, vendor management, distribution (and warehousing) strategies, business operations change management, pricing etc. Each group will brainstorm the way forward for business, coming up with three recommendations per group on the individual focus area. The team with the finest output on the count of relevance, insight and practical application will be identified on the basis of outcome presentations delivered immediately after luncheon.
---
GST: Deep Dive Outcomes | 2:15 pm – 2:45 pm
Group Presentations
Key recommendations/action points identified by each group on the prior day will be presented for collective gain as indeed, individual recognition.
---
Coffee | 2:45 pm – 3:15 pm
---
Finance Core Drivers: Next Generation Efficiency and Governance | 3:15 pm – 4:15 pm
The India CFO Forum in Debate
Two areas of the CFO's core mandate – ensuring higher efficiency of operations at one end and the finest standards of governance at the other – have been in close focus over the past few months, albeit for different reasons. A corporation's effectiveness, in operations, in customer engagement as indeed, in being able to 'see around corners' is core to its competitive edge. CFO ability to maximise this efficiency and effectiveness has just received the finest potential boost, with the acceleration and democratisation of digital technologies that encompass AI, predictive analytics and robotics, yielding a productivity triad that, if brought into play appropriately, will create the winning corporations of the future.
How are CFOs approaching investments in these areas as indeed, reviewing business models and product lines with a view to identify how these technologies will the business and markets of the future?
At the other end of the responsibility spectrum lies the stewardship of organisations in terms of governance - the heaviest, and yet possibly, the most rewarding, burden of them all. In recent times, both developments in India's largest corporations and the direction of regulation and policy has forced CFOs to review their own roles and positions on this count. The stakeholder spectrum of investors, boards and operating Chief Executives today needs the highest quality of input and advice by the CFO to ensure alignment and value creation. Creating boundaries and facilitating this feedback and guidance however is easier said than done. What can the role of the CFO be in this sensitive area? We all know the text book responses, but is a tool kit of 'best practice' responses possible to establish and importantly then, to adhere to? How must the different players in this complex matrix behave to ensure sustainable growth at the level of the organisation, and personal satisfaction at the level of the individual? This session of the Roundtable will see intense debate on both of these issues by two respective groups talking through both the issues, and the approaches, within the Forum.
---
Cedar, Oak, Pine: In love with nature | 4:30 pm
A late afternoon walk
Take in the winter sun in this little neck of Mussoorie, taking an ambling ramble up to a pretty Saraswati temple at one end, whose Goddess is protector of this region, or a more strenuous walk through beautiful forests that abound in this area. The choice is yours, but in any event, an afternoon well spent, far from the madding crowd, and with trained naturalists.
Note: The shorter walk to the temple will take 45 minutes whilst that to Pine Forest and back is longer, taking an hour and a half. Walkers should assemble in the lobby of the hotel at 4.25 pm. Comfortable, weatherproof walking shoes, warm jerseys and a rainproof windcheater will be needed. Please provide your preferences to the team beforehand.
---
Cocktails and Dinner | 7:00 pm
At Trout, The JW Marriott Walnut Grove & Spa
Spend a lovely evening on the deck of The Trout restaurant under a twinkling sky, with Bobby Cash, one of India's best recognised country music players, as he raises both memories and spirits.
Note: The weather is crisp, and can be cold in the evenings. Warm clothing and closed shoes are requested.
---
Saturday, February 18, 2017
Financial Markets: Changing Paradigms | 8:45 am – 10:15 am
Professor Jayanth Varma, Professor of Finance, IIM Ahmedabad, Former Member, SEBI
At IMA's CFO Roundtables, Professor Jayanth Varma has, in the past, been our most effective seer on global financial markets and their ability to impact the Indian economy from the standpoint of liquidity, currency and investment. Today, as we review a changing world on account of both Brexit and the resultant dynamics of EU, a slowing China and its ability to drive investment flows – its own as well as others, and a US that has signaled adherence to a loose monetary policy but which now has a new President with whom for now, all bets are off, the need to assess the direction of both currencies and financial markets has never been higher.
Whilst India's growth impulses must, in the near term, be driven by domestic demand and policy reform, the inter-linkages with global finance are now too strong and risks arising therefrom must be assessed. This is even more imperative in a time when Indian industry will continue to globalise and access global markets both for markets and finance. Forecast the near and medium term scenarios on currencies, liquidity and the financial markets with Professor Varma for a world that is shifting shape like never before.
---
Coffee Break | 10:15 am – 10:45 am
---
India's Economic Growth Trajectory: The Ask of Policy | 10:45 am – 12:00 noon
Ajay Shah, Professor, National Institute for Public Finance & Policy
Any country's monetary and fiscal policy framework stands at the core of its economic growth paradigm. Today, that policy in India is in flux on multiple parameters, with the government at the Centre striving to accelerate the growth paradigm in key areas of infrastructure development and attempting landmark policy changes such as the GST. And yet, the economy remains in slower gear than many in industry had expected and the government's bid to manage both ends of the spectrum, as it were, infrastructure development and pump priming consumer demand, is an ambitious one. In the next year or two, management by the RBI of monetary policy considering both the inflation outlook and funds flow, and by the government of fiscal policy looking at both needed capital investment and fiscal stability, is going to be a key base for growth.
How do we expect key developments on both fronts to impact the macro-economy? What risks are there to a more ambitious growth paradigm than currently, how could policy makers be expected to react, and what is the consequent impact on the environment for business and industry? Ajay Shah's expertise has guided both the Ministry of Finance and the RBI in previous avatars. He is today one of India's most independent and most considered minds on India's fiscal and monetary environment. Engage with him as he talks through a quick review and then importantly, a forecast of these two crucial, interlinked segments.
---
Change of Hats | 12:00 noon – 12:15 pm
---
China: A Changing Behemoth | 12:15 pm – 1:30 pm
Michael J Enright, Professor – School of Business, University of Hong Kong, Director Competitiveness Programmes, Hong Kong Institute of Economics and Business Strategy
The world's second largest economy is in a phase of transition unlike anything it – or the world – has witnessed in recent memory. With a rapidly changing global environment and strong domestic concerns as it negotiates a hard landing, the direction of growth of the Middle Kingdom, as indeed, of its ambition, will have a multi-fold impact on every country, including the USA, the rest of Asia, as indeed, India. China's decisions on its currency, on its outward geo-strategic ambit, on the management of its trade and most of all, of its domestic economic environment, need to be understood for their influence on commodity prices, on overall global macro-economic stability and on Asia's internal trade and consumption paradigm. One of the world's foremost authorities on China, research director for Michael Porter's path-breaking Competitive Advantage of Nations, Professor Michael Enright of the University of Hong Kong and Enright, Scott & Associates will outline several scenarios for China's future for the next 3-5 years and provide an update on the key initiatives that will shape its economic future. He will also draw from his latest book Developing China: The Remarkable Impact of Foreign Direct Investment to describe the striking role of foreign investment in China's development, in order to also draw lessons for companies and government in India.
---
Luncheon | 1:30 pm – 2:15 pm
---
Mussoorie: Queen of the Hills | 2:30 pm
A Walk in the Hills
One of the finer pleasures of life is a walk in the mountains, taking in vast vistas only possible in a few countries in the world. There is no better way to 'feel' the mountains, to experience their majesty and their permanence. Split up into two groups to walk down mountain roads among towering Deodars and through quaint settlements – one, going past Everest House, named after Col George Everest, Surveyor-General of India from 1830 to 1843 after whom Mount Everest was named, and the other towards Hathipaon, crossing the Wishing Well, the only natural well in the Himalayas, with the Himalayas on one side and the beautiful Doon valley on the other. The walks are relaxed and will take over an hour, covering 2-3 kilometres. We promise a stop midway for some hot chai!
Note: Buses will depart from the lobby of the porch at 2.30 pm sharp. The venue of the walks is about 30-45 minutes driving distance. The winter sun can be strong and there is no pollution to filter its rays! Suncreen, warm clothing, closed walking shoes and hats are recommended
---
A Life Fully Lived: Musings on Excellence, Creativity and India | 7:30 pm – 8:30 pm
Tom Alter, Padma Shree, Actor, Writer, Sports Commentator
(This will be hosted as a joint session of delegates and partners over dinner, please be seated by 7:25 pm)
Tom Alter was born to Scottish and American parents in India in 1950. His father was also born in undivided India, making the family one of those few unique ones in the world that could lay claim to two cultures, two nations, two countries. In Tom's view, however, he is only Indian. A prolific theatre artist with some of India's best known theatre productions and one of Hindi cinema's most recognised character artistes, Tom's excellence as an actor is as strong as his love for cricket – he was a sought out sports commentator for decades, and also coached children. Interesting, that a blue-eyed sahib would excel at the two greatest Indian passions. As also a third – Tom's Hindi, and his Urdu – are legendary. You have to hear him to believe him. Join in a fireside chat with Tom as he talks through his view on life, on the creative impulse, on the ability to have multiple skills, and quite simply, on being Indian.
---
Sunday, February 19, 2017
Note: The hotel will be busy with guest departures through the day as the Roundtable concludes. The Reception is likely to be crowded too. It is most important for us that you are there for the Roundtable's closing debates and hence, we would request you to please complete check-out formalities in the morning well before the first session, unless your flight departs post 4:00 pm.
---
Authentic Leadership: The Greatest Ask | 9:00 am – 10:30 am
Mark Oliver, Managing Director and CEO, Mark Two Consulting
In the final analysis, the differentiating factor between winning corporations and others, between winning teams and others, is the quality of their leaders. CFO capability on planes intellectual, practical and technical can be unparalleled. And yet, it will remain incomplete unless it also includes the capability to lead teams. Definitions of leadership can change – ecentralized, team oriented, working through the team versus charismatic, individually driven and inspirational – the arguments on both sides are stacked. What does not change are core attributes – of empathy, of self-belief, of living by example, of clarity of thinking, of authenticity. How are these best manifested and where do we go wrong with what we know instinctively, to be right? How can one be authentic in one's leadership style? What are the right questions to ask oneself? Most of all, how does one identify and develop individuals that reflect these same in our teams? Leadership coach and advisor, Royal Military Academy (Sandhurst) graduate and British Army vet with a Master's from Cambridge, Mark Oliver has advised multiple organisations across the world on leadership for over three decades. His unique model – the Universal Hierarchy of Motivations – delves deeply into how performance is maximised, leadership developed and team spirit built. Intensively debate with Mark this most personal and yet, most fundamental, of all elements of organisational and individual success.
---
Coffee Break | 10:30 am – 11:00 am
---
Dare to Dream: When Change is a Personal Choice | 11:00 am – 12:15 pm
Sonam Wangchuk, Founder, the Students Educational and Cultural Movement of Ladakh, the Rolex Award Laureate for Environment, 2016
The blockbuster movie '3 Idiots' ended with film star, Aamir Khan, leading a unique educational initiative in Ladakh – for children who 'fail' India's formal educational system and yet go on to create unique innovations and global benchmarks. Aamir's role drew inspiration from Sonam Wangchuk, a mechanical engineer from Ladakh who founded SECMOL, the Students Educational and Cultural Movement of Ladakh – a school of experiential learning run entirely on solar energy, with the institution split between regular students and those who may technically have 'failed' government school examinations. Once Member of Ladakh's Hill Council, and part of Expert Panels on education for the State of Jammu & Kashmir, today, Sonam Wangchuk is the 2016 Rolex Laureate for Environment for his engineering feat to create ice stupas from waters in Ladakh's many lakes for use in the region's most arid months. In his words, Sonam hopes to overcome water shortages by tapping meltwaters to build artificial glaciers. His plans are ambitious, even idealistic, but in his own way, he is creating history by thinking the impossible is possible and perhaps, simply, by daring to dream.
Sonam's work is a combination of idealism and hardheaded, practical implementation. India's farthest corners can represent in a microcosm, the many complexities of this millennia-old nation. Ladakh is onethird the State of J&K, in the very far north of the country – beautiful, rugged, and at the battlefront of both geo-politics and climate change. Close the Roundtable on this wonderful note of both ambition and home by engaging with Sonam to gain insight into how he does what he does, why he does it, and the formidable impact it is beginning to have.
Note: This will be hosted as a joint session of delegates and partners at the Ballroom
---
Luncheon and Close | 12:15 pm
---
IMA India reserves the right to alter the programme as necessary
IMPORTANT:
As you are aware, IMA adheres strictly to session timings as a mark of courtesy to both speakers and delegates. We would request your attention to this!
Delegates are requested to clear check out formalities late evening 18 th / early morning of Sund ay the 19 th in order to avoid any last minute rush an d spend the concluding day of the Roundtable together, and at relative leisure. It would be advisable to confirm expected billing with the hotel a day prior.
Both evenings are 'adults only'. Delegates t ravelling with children are requested to plan needed arrangements.
DRESS CODE:
Smart casual, also for the evenings. Warm clothing will be needed as also, comfortable footwear (including walking shoes) at all times . Temperature in Mussoorie ranges between 8 - 18 degrees centigrade and if it rains, it can get colder.