I am writing to block your diary for one of IMA India's most special evenings – the presentation ceremony of The Eleventh India CFO Awards – at The Oval Room of The Hyatt Regency in Bhikaji Cama Place, New Delhi on Thursday the 23rd August 2018.
As you are aware, IMA instituted The India CFO Awards in the early 2000s to underscore the crucial role played by finance professionals. Intended as a prestigious recognition of financial distinction, these awards have sought to honour individuals who have demonstrated outstanding capabilities and achievements in the finance function.
In the past decade, our endeavour has received an overwhelming response in this phase of transformational growth in our country. Over 450 nominations were received for the 2018 Awards – collectively, they are a testimony to the finance community's critical role in driving company strategy and subsequently, growth.
The past two years have only demonstrated a strengthening of this trend, as Boards and Chief Executives turn increasingly to their CFOs for clarity, guidance and, quite simply, for their ability to marry strategic foresight with the strongest drive towards greater effectiveness and compliance. A transforming regulatory and trade environment has only accelerated this trend. The achievement of core finance and compliance objectives has become but one part of an overarching expectation by boards and CEOs of CFOs, and by CFOs of themselves, to guide strategy and profitable growth.
The India CFO Awards have always sought to recognise and reward this increasing, and sometimes still unsung, role played by CFOs. The context of an India that is returning to growth in explosive opportunity makes the Awards that much more meaningful, and that much more special.
In many ways, the Awards are a reflection of best practices that the CFO peer community can learn from, each for their own business and teams. I hope very much that you will be with us as we honour your peers, the firsts among equals as it were, who will win The Eleventh India CFO Awards under nine separate categories indicated below, the over-arching CFO of the Year and the unique Sustained Excellence in Finance over a Decade. Just as much as they need recognition and the applause of their peer community, so also do we need your presence to support our initiative to recognise and reward excellence in finance.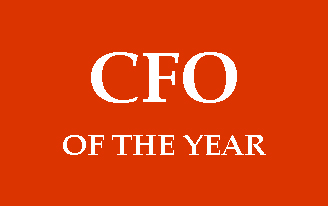 The categories for IMA India's CFO Awards 2018 are:
Excellence in Cost Management

Excellence in Risk Management / Risk Mitigation

Excellence in the Use of Technology

Excellence in Mergers and Acquisitions

Excellence in Raising Capital / Capital Restructuring

Excellence in Financial Control / Compliance /Corporate Governance

Excellence in Talent Management

Excellence in Finance to Enable a Turnaround

Excellence in Finance in a Start-up

CFO of the Year

Sustained Excellence in Finance over a Decade
Commencing with cocktails, the Awards presentation ceremony will then be followed by dinner. As always, we have no doubt that you will find your time well spent in the company of peers and friends – I do promise a fine evening, which will be complete with your presence. I hope very much also that you will come accompanied. Our better halves make our world a better place in many ways and the celebration would be the greater if you were both with us.
Radha Ahluwalia