Businesses today face a cyclical downturn, both in India and abroad. Even as near-term domestic policy continuity is now assured, geopolitics is exerting its pull, and trade tensions are running high. IMA's 2019 CFO Strategy Roundtable aims to decipher what all of this means for Chief Financial Officers, who must help their organisations prepare for the next phase of growth - and uncertainty.
Principal Sponsor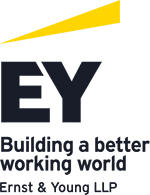 Associate Sponsor
Agenda
Come together over tea to kick off the 2019 offsite, a weekend of shared learning or, as we prefer to call it – collective wisdom.
The Economy: India in the Context of a Changing World

A few important trends are shaping the global economy, stemming from economic changes, geopolitical considerations or business disruptions. These are all the more critical in the context of full-on trade wars, a slowdown in the advanced economies and continuing stress within China, all of which collectively threaten the global economic architecture as well as India's economy.

We will begin the 2019 CFO Strategy Roundtable with an assessment of the global environment as Adit Jain explains the shifts taking place. He will also comment on India's medium-term economic prospects in the context of a renewed mandate for the Modi Government and its first budget. Adit is IMA's Editorial Director and a keen analyst of global affairs as well as domestic economic and political developments.
Navigating Crisis: Ten Lessons
of Strategy

How do you navigate a crisis that emerges from an that you have little control over? Some years ago, Jay P Desai, Founder & Managing Director of UC Strategy, a consulting firm, found himself battling a crisis that appeared to have no happy solution. On the verge of defeat, he turned to his professional skill-set, drawing upon critical lessons of strategy learned over 30 years of consulting. His narrative brings viscerally to life, the realities of governance in our country and demonstrates how the fundamental principles of structured thinking, negotiation strategy, decision-making and personal resilience can be applied in a practical, real world context.

Jay's story is both instructive and thought-provoking and reinforces important lessons of strategy and business.
India's Security Paradigm
Whilst India's superiority over Pakistan is clear, both economically and militarily, China is in another league. Some have argued that China has not fought a war in many years and its army has not been 'blooded', whereas India's has been fighting in some capacity or the other almost continuously. Nevertheless, there are many vulnerabilities in India's national security apparatus whether in terms of equipment, supplies, technology or infrastructure. In the recent past, the nation has adopted a bolder and more assertive stance over issues of national security but how and to what extent is this backed by financial, political and technological support?

Air Chief Marshal Anil Yashwant Tipnis, PVSM, AVSM, VM, ADC served as Chief of the Air Staff of the Indian Air Force from 1998 to 2001, commanding the Air Force to distinction during the Kargil War. He will provide a perspective on India's current defence and security preparedness, its strengths and weaknesses, and the prospects going forward.
Technology and The Future of Finance Function

For decades, offshoring, outsourcing and centralisation have driven the Finance function's productivity agenda. However, in recent years, cheaper, better and faster technologies have started to reshape the Finance function. Starting with the automation journey is conceptually easy but only a few companies are able to reap the desired benefits. Where do CFOs focus to take full advantage of this opportunity? What activities should be automated? How does one rethink processes and organisations around technology in a fundamental way? How to leverage advanced technologies like machine learning, AI and NLP tools?

Engage on this hot but elusive subject with Prashant as he will share how technology is impacting the life of CFOs, what new technology trends are emerging, where best-inclass companies are focusing and the way forward
CFO Focus: Time to Consider Liquidity Options

The liquidity crisis at non-bank lenders and higher interest rates seem to have rattled chief financial officers of India Inc. Tightening liquidity is pushing up the cost of borrowing. Going forward, apprehensions over geopolitical issues, rupee depreciation, input price pressures, and state and general elections are likely to make matters worse. The problem is aggravated for SMEs that, according to the latest report by alternate lender C2FO, have been struggling to access funds due to prevailing conditions.

The panellists will outline how liquidity is coming to the forefront as a key factor for determining business success; how the liquidity scenario will change in the next five years; and how businesses are navigating this environment. Sanjay will share lessons on cash management and optimisation of working capital based on the successful turnaround of the Future Group.
Leadership Lessons from
the Armed Forces

Are leaders average people? Having the confidence and character to become a better version of yourself and create value for others are key factors that constitute leadership. The armed forces have many lessons to offer because virtually every situation an organisation faces has been previously encountered and resolved in the Army. After all, the Army grooms its leaders to take men into battle without pay hikes, ESOPs or any material incentives. They are expected to deliver each and every time and the price of failure is higher than in any other human endeavour.

Captain Raghu Raman, with a unique career spanning a decade in the Indian Armed Forces, another decade-plus as CEO of three companies in the Mahindra Group and several years of experience in the Government, will offer valuable leadership lessons that lend themselves to application across domains.
Cedar, Oak, Pine: In love with nature
One of the finer pleasures of life is to 'feel' the mountains and to experience their majesty and their permanence. Take a nature walk among towering Deodars and through quaint settlements with the Himalayas on one side and the beautiful Doon valley on the other.
Excellence: Finding Success and Joy

Former captain and the face of the Indian football for the major part of the last two decades, Bhaichung Bhutia had a fantastic 16 years of International football career. He captained India for for over 10 years and scored 43 international goals, more than any other footballer of the country. He is also the only Indian and one among few international players to have played more than 100 matches for his country. Under him, India won the South Asian Football Federation Championships thrice, two Nehru Cup titles (in 2007 and 2009) and the 2008 AFC Challenge Cup which gave India the right to play in the Asian Cup this year for the first time after 1984. He has been decorated with the Arjuna Award and the Padma Shri.

Engage with the man himself as shares his life story which is one of grit, determination and inspiration against all odds.

Organisational success depends on both skill sets as well as operating structures. For leaders, the imperative is to create strong talent pipelines and an agile organisational structure with the capability and flexibility to deal with today's 'new normal' of continuous change driven by digitisation. There is really no magic formula nor is there a one-size-fits-all solution to the problem. What principles and practices should CFOs be focussing on in their capacity as business leaders and talent developers?

Santrupt Misra, Group CHRO for the Aditya Birla Group and Chief Executive of their Carbon Black business will share a view based on his unique combination of HR and business leadership experience. He will offer a perspective on the kind of skills that organisations aspiring for global leadership must develop and the kind of organisational structures that will best serve stakeholder value creation.
India's Internal Security: The Need for Police Reforms

Internal security is very much a prerogative of police and efficient policing is needed in order to tackle these threats. Existing police system suffers from myriad deficiencies. From problems relating to police organisation, infrastructure and environment to obsolete weaponry and intelligence gathering techniques to shortage of manpower, political interference to corruption, police force in the country is not in a good shape. The panacea to these problems is the police reform process that has been debated for decades with no results.

Known for his no-nonsense approach to curbing anti-social elements and rioters and for bringing order to chaotic conditions on city roads in Delhi, Maxwell Pereira belongs to the Union Territories Cadre of the prestigious Indian Police Service (IPS). By the time he retired, he had nine national and four regional awards adorning the lapel of his uniform, making him one of the most highly decorated police officers in India. A widely published writer, he has earned himself the title of 'The Thinking Cop'. He will talk about the urgent need for reforming the police system and the related impact on internal security, and the way forward.
Excellence in Efficiency: The Dabbawala Story
Dr Pawan Agrawal, Author and Educationist
(This will be hosted as a joint session with spouses)
Dressed in white outfits and traditional Gandhi caps, an army of 5,000 dabbawalas fulfil the hunger of almost 200,000 Mumbaikars with home-cooked food, daily, on time with an accuracy rate of 99.99% with 100% customer satisfaction. Amazingly, the dabbawalas – with semiliterate workers – have achieved this level of performance at very low cost, in an eco-friendly way and without the use of any IT system or even cell phones. Six Sigma, ISO and many other certifications awarded to this organisation by external organisations only confirm its excellent supply chain and logistics management capabilities.

Dr Pawan Agrawal, who earned his doctorate studying how the dabbawalas operate, will share the lessons that make the 118-year old organisation successful and elaborate on the ideals of passion, teamwork, dedication and hard work.
Anuj Dhar, Indian author and former journalist
(This will be hosted as a joint session with spouses)
As the Second World War came to an end in Southeast Asia in August 1945, Subhas Chandra Bose boarded a plane to shift the base of India's liberation struggle to a new territory controlled by the Soviet Union. Officially, the story goes that he died on August 18, 1945 as the plane crashed in the small island of Formosa (now Taiwan), but multiple investigations later there is no certainty about his fate.

Anuj Dhar, a former investigative journalist, has devoted nearly two decades to uncover the mystery behind Bose's disappearance and has documented how India's political establishment kept swinging between its belief in Bose's death and apprehension that he might return: all in strict secrecy. The story spanning seven decades is perhaps even more engaging than that of a James Bond or a Jason Bourne. Dhar will delve into this rollercoaster of a political thriller to share his findings. Apart from his 2012 bestseller India's Biggest Cover-up, Dhar has authored several other books on topics such as the CIA's activities in South Asia and the mystery of Lal Bahadur Shastri's death in far away Tashkent.

Children are welcome to join the Partners Programme in the daytime activities (except formal conclave sessions). As indicated at the time of registration, dinner functions are however 'adults only' and we would request you to ensure that alternate arrangements have been made– please contact the hotel for baby-sitting facilities if required. The programme mentioned above is intended to provide a holistic set of activities that are both entertaining and interactive. This is however completely optional – partner participants are welcome to plan independent of this programme if desired. Please inform the IMA team of the same if so. All speakers, sessions and timings are tentative and subject to ongoing confirmation. Dress Code : Informal/smart casual, also for the evenings.