IMA is hosting a full-day virtual Tax Summit, on 20th October 2020 over Zoom, and I am writing to invite you and senior colleagues from the accounting and tax functions to participate.
Tax-related matters are today in the most strategic domain. The corona pandemic has led to a significant fall in economic growth, reduction in incomes and a stall in spending, thus seriously impacting tax revenues. India has been grappling with low GDP growth over the last two years but the fall in the tax revenue growth has been sharper. While nominal GDP growth fell from 11.1% in FY18 to 7.5% for FY20, gross total revenue (GTR) growth in the same period dropped from 11.8% to 4%. In Q1 of the current financial year, GTR declined by 32.6% yoy; corporate tax by 23%; income tax by 36%; and GST by 52%. All indications are that the actual numbers for the full fiscal might be grimmer. The measures to ease compliance, offer time deferrals and digitalise tax administration are welcome. Perhaps, the changed times offer an opportunity to usher in big-bang tax reforms. However, the government has a tough task at hand – augmenting tax revenue while incentivising demand and consumption.
For the past decade, IMA's Tax Summit has provided a neutral platform bringing together tax policy makers, tax specialists and CFOs to debate strategic issues and challenges around India's tax regime and develop mutually beneficial solutions. This year's Tax Summit aims to brainstorm the outlook for taxation in India in the context of a transforming environment. The full-day event includes multiple sessions to provide an in-depth analysis of various aspects of the taxation regime, explore contemporary issues that corporates need to understand, and lend insights into further measures to be undertaken by all stakeholders.

Session 1: 9:30 am – 10:45 am
Covid-19 Window: Initiating Big-Bang Tax Policy Reforms
Mukesh Butani, Managing Partner, BMR Legal
India's tax laws are overdue for reform given their complex drafting and the target-driven approach of the administration. The current regime creates a number of challenges for businesses and often leads to litigation. On its part, the Government has sought to adopt technology in a bigger way to reduce taxpayer hardship but a number of other reforms proposed by experts over the years, including on tax adminstration, tax policy and indeed the introduction of the so-called new Direct Tax Code, remain unfinished. The current crisis, hopefully, will draw a renewed attention of the policymakers to take note of comprehensive tax-policy rewrite, resulting into a coherent law which ensures rationalisation of tax rates, optimisation of exemptions and reduction in litigations.

Mukesh Butani is founder and managing partner of BMR Legal, and an acknowledged expert on international tax and transfer pricing. He is a former international tax partner of the Big Four accounting firms and a Board member of Tax and, an international network of leading tax firms. Mukesh served as a member of the OECD's business restructuring advisory group, and is presently Vice-Chairman of the International Chamber of Commerce (ICC) Taxation Commission, member of the United Nations sub-committee of tax experts on transfer pricing and tax dispute resolution, and member of the Tax Bureau of the OECD-BIAC. Mukesh will provide a critical analysis of India's tax laws in light of the current crisis and share views on how the tax policy landscape is likely to evolve in the future and what companies should do to prepare themselves for the change.
Break: 30 minutes

Session 2: 11:15 am – 12:30 pm
Indirect Taxes: Navigating the Changes
Sandeep Chilana, Managing Partner, Chilana & Chilana

Whilst everyone agrees that GST is a 'good thing' in the long term, the fact remains it continues to create implementation and compliance challenges for CFOs. The new concept of e-invoicing, made mandatory from 1st October 2020, will require businesses to integrate their ERP systems with that of GSTN to allow a smooth flow of data. The issues around input tax credit (ITC) and recent judgements related to GST filing have a direct bearing on an organisation's cash flows. Further, with collections falling short of expectations in recent months, and consequent Centre-State disputes, the path ahead may not necessarily be favourable for the industry.

Sandeep Chilana is Managing Partner at Chilana and Chilana Law Offices focused on providing strategic advisory and litigation services to various international and domestic clients on indirect taxation including customs, GST, excise and Foreign Trade Policy. Previously, he was Partner at Shardul Amarchand Mangaldas and Company. Mr Chilana will provide an update on recent developments in the GST regime including e-invoicing and ITC, the implications of recent litigations and their impact on liquidity and the consequences emanating from the Centre-State dispute on GST compensation.
Break: 45 minutes
Session 3: 1:15 pm – 2:30 pm
Countering Covid-19: A GST Perspective
Amitesh Bharat Singh, Additional Director General (Commissioner), DGTS (CBIC), Bengaluru at Government of India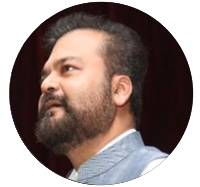 The Goods and Services Tax (GST) is now commencing its fourth year in India. From juggling commodities between tax slabs, increasing and decreasing the number of tax return forms to introducing new measures like e-way bills and e-invoicing, a lot has been done over the last 40 GST Council meets. While GST got stabilised and streamlined to an extent over the past few years, there is a need for further simplification, rationalisation of tax rates, reduced frequency in law changes, smoothening of inherent structural issues to make GST compliance easier for both, the taxpayer and the government. The rising number of litigations and disputes on GST rates are another concern. From the Government's point of view, the pandemic and consequent lockdown has upset all prior calculations around revenue generation. Going forward, it would need to achieve a fine balance between revenue generation, compliance and supporting economic activity.
Amitesh Bharat Singh was appointed to the IRS (Customs & Central Excise) in 1997. He currently, holds the rank of Additional Director General (Commissioner) and his present responsibilities, among other things, include the monitoring, evaluating & review of taxpayer services related efforts of the CBIC field offices in Karnataka and Kerala; and an active involvement in the domain of taxpayer consultations & grievance redressal efforts.
Break: 30 minutes
Session 4: 3:00 pm – 4:15 pm
Direct Taxes: The Need for Reform
Seema Patra, Member Legislation, CBDT
Kamlesh Chandra Varshney, Joint Secretary TPL1, Ministry of Finance


Direct taxes become focal in India on two counts – the first is on account of a sharp 'catch up' by direct taxes in the last ten years as India's per capita and corporate incomes have grown. The second is on account of the nature of direct taxes – progressive by design (more so in the context of a developing country), direct taxes are collected on the basis of people's ability to pay. Over the last two decades, India's direct taxes have steadily increased as a share of total tax collected. In FY20, the government's direct tax collections, mainly corporate and personal income tax, comprised 54% of gross tax revenue. But on the flip side, litigation remains high, the tax burden is unevenly distributed upon a small share of the population, taxpayers often complain of harassment and, ultimately, tax buoyancy remains below potential. In this mix, the pandemic has added additional challenges by way of reduced incomes and, hence, revenue collection. What is the way out? Is this the right time to enact bold reforms such as introducing an entirely new direct tax code as proposed by various experts over the years and overhauling the tax administration regime? What impact will the Government's recent moves to bring in a taxpayer charter and introduce faceless scrutiny have?
Seema Patra is the Member (Legislation) at CBDT a dual charge she holds along with that of Chief Commissioner of Income Tax. A 1983 batch IRS officer, she took charge as the Member Audit and Judicial in December 2019 and as the Member Legislation in April 2020. As one of the senior-most policy makers in the area of direct taxation, she understands the dilemmas facing tax administrators and tax payers alike and brings an authoritative perspective on the likely direction of policy making in the coming years. Kamlesh Chandra Varshney is the Joint Secretary in the Ministry of Finance. He is a 1990 batch Indian Revenue Service Officer and has worked in various capacities in tax administration. He was involved in rolling out the APA programme in India and was its first Commissioner. Ms Patra and Mr Varshney will provide an assessment of the policy regime for direct taxes; the impact of the steps taken thus far; the dilemmas and choices facing the government today; prospects for administrative reforms; and what organisations should expect.
Break: 30 minutes
Session 5: 4:45 pm – 6:00 pm
Rethinking Tax for the Post Covid-19 Economy
Balbir Singh, Additional Solicitor General of India; Supreme Court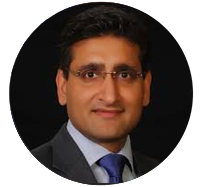 There is both uncertainty and change in direct taxes. At one level, global taxation is transforming, with governments the world over becoming more protectionist with a view to safeguarding the interests of domestic industry. Global businesses face challenges on transfer pricing on the count of both treaties and operational issues. Domestically, the government's intent to reduce tax rates is facing off against the need to raise tax revenues. Meanwhile, personal income taxes are seeing a rising focus on reducing the burden on those in lower income brackets. Tax professionals have to deal with a raft of new measures including new documentation requirements, audits by tax authorities and new tax and transfer pricing related legislation. In a post-Covid world, achieving tax compliance and minimising tax risks and disputes – while mitigating the economic impact – are other key challenges facing tax executives.

Balbir Singh is Additional Solicitor General of India and represents the Government before the Supreme Court of India. In 2015, he was designated Senior Advocate by the Delhi High Court at the age of 42. Previously, he has been a senior standing Counsel for the Income Tax Department and Competition Commission of India. He is recognised as one of the leading litigators in corporate/commercial disputes, and tax-related matters including international tax, regulatory litigation including Anti-Trust laws. Mr Singh will share insights on the post-Covid tax landscape focussing on how companies can minimise tax disputes, ensure compliance and proactively manage tax risks.