About The Event
This special two-day training workshop is aimed at equipping CXOs, business leaders and process specialists with design thinking (DT) principles and innovative problem-solving tools to solve business challenges and guide their organisation's strategy. Participants will walk away with an innovation toolkit of frameworks and exercises for identifying business opportunities and generating tangible outcomes for their organisations.

To suitably cover the vast scope of the subject, we are hosting this as a two-day event, spread over six modules with breaks in between. The workshop will be led by Dr Kaustubh Dhargalkar a design thinking coach and an innovation and strategy expert.

The workshop has been designed for video-based delivery. All modules will include a combination of speaker presentations, Q&A segments as well as breakout exercises designed to help participants understand and apply various DT frameworks and concepts.


WHO SHOULD ATTEND

• CXOs

• Senior managers and decision-makers across functional areas
Workshop Objectives
• Understand the elements of design thinking – principles, frameworks, processes, methods and mindset
• Equip yourself to solve complex challenges using proven design-thinking frameworks
• Improve personal effectiveness by becoming a more empathetic service provider
• Unlearn old concepts to rewire the brain for new thinking pathways
• Rekindle your creative potential
Event Speaker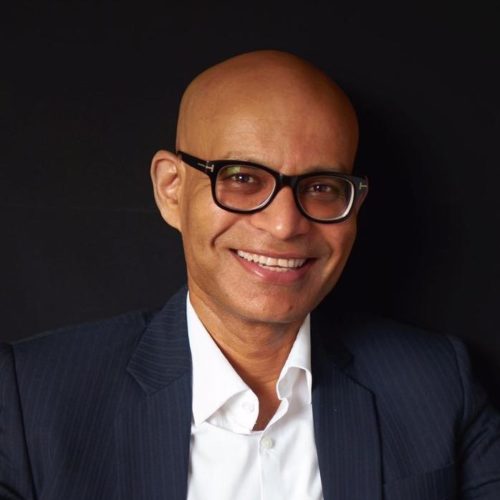 Dr Kaustubh Dhargalkar
A design thinking coach and
innovation and strategy expert
Dr Kaustubh Dhargalkar is an entrepreneur-turned-academician and innovation evangelist. He has been a speaker at TEDx platforms and also founded three companies in the domain of Machine tools and automation. Kaustubh consults large corporates on 'how to enhance their innovation quotient' and trains executives in Design Thinking.

He is the Dean of 'Business Design and Innovation' at Welingkar Institute of Management and a visiting faculty at well-known business schools. As a passion, he works with start-ups, helping them scale by building robust business models. Kaustubh is a mentor at the 'Centre for Innovation Incubation and Enterprise – IIM-Ahmedabad', National Entrepreneurship Network (NEN) and other such platforms.
AGENDA
DAY 1: 23rd March (9:00 AM onwards)
Module 1: The Elements of Design Thinking
Design Thinking (DT) is a creative problem-solving process to create new solutions for products, services and processes with a focus on the perspective of the individual user. This module will introduce you to the concepts and philosophy of DT, its various stages and why DT is valuable and important for corporate executives.
Module 2: Decoding Complexity: Mapping and Assessing Ecosystem
Solving a complex business problem can be challenging on account of multiple stakeholders and conflicting priorities. It can be downright impossible to build a roadmap that everyone is happy with. By leveraging DT methods and tools to map ecosystems, you can uncover key stakeholders, and where value is created to create a strategy to improve upon gaps and opportunities within your current business ecosystem.
Break: 15 mins
Module 3: Human-centered Approach to Problem Solving: Empathy and User-Centricity
Leaders must incorporate an essential empathetic lens into strategy in order to better understand the needs and wants of people, particularly those people using the service or product. Leaders need to look beyond customers' and employees' actions to unearth their motivations and attitudes. Studying 'what' people did is a thing of the past; understanding 'why' people do what they do is the future. The module will provide – through a case-based approach – the framework for a 'Human-Centered Design' (HCD) approach to problem-solving which is rooted in empathy and user-centricity.
---
DAY 2: 24th March (9:00 AM onwards)
Module 4: Moving from Observation to Insights
Oftentimes, consumers or end users do not know what problem they have that needs solving or they cannot verbalise it. Using observational tools and techniques one can uncover the true pain points to clearly define ambiguous problems, making it easier to surface solutions. This module will delve deeper into observational tactics to identify the root of the problems and help address pain points that would have otherwise been unknown.
Break: 15 mins
Module 5: Mastering the Art of Ideation: Strategies for Generating Creative Ideas
Using numerous ideation techniques, you will generate out-of-the-box solutions to your problem statement. The module will explore the most popular ideation approaches and tools that leading companies use to generate user-focussed ideas and convert those ideas into tangible solutions.
Break: 15 mins
Module 6: Converting Solutions to Business Propositions
Once ideas and solutions are in place, it is crucial to validate them through tried and tested frameworks. The module will explore 'Lean' methodologies and tools that leading businesses use – in combination with Design Thinking – to validate ideas and create business propositions that are more attuned to customer needs.
Live Q&A
---
Fees
For Members
INR
12,000*
/ per participant for both days
---
Preferential fee for companies that are members of IMA's peer group forums.
Limited Seats
---
For Guests
INR
18,000*
/ per participant for both days
---
The non-member fee applicable (per person).
Limited Seats
---


The fees quoted above do not include government taxes which will be charged extra.
Bulk discount of 15% in case of 4 or more participants. GST extra




LIFETIME ACCESS TO CONTENT
Each attendant will get lifetime access to conclusion summaries of each module as well as video recordings.
CERTIFIED LEARNING EXPERIENCE
Each attendant will receive a learning certificate by IMA upon completion of the workshop.
Contact
Our Address
(Corporate Office) 107, Time Square, 1st Floor, Sushant Lok - I, Block B, Gurgaon - 122002 INDIA
Call Us
Nita George- 9845024996