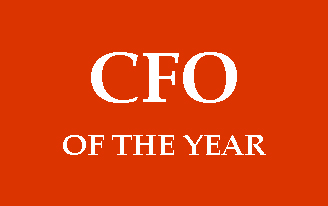 IMA India instituted The India CFO AwardsTM in 2001 to recognise distinction in finance. The Awards honour individuals who demonstrate outstanding capabilities and achievements by combining the imperatives of busin ess leadership and excellence with those of integrity and sustainability.
Seeking to highlight best practices and financial excellence in difference Reflecting best practices across Over the years, the Awards have been announced in various categories that reflect best practices and financial excellence across different businesses. The premier category is the 'CFO of the Year' Award - for the CFO whose strategic contribution to his corporation is overwhelming in terms of his ability to partner the CEO in decision making and creating unique value addition.
Each year, The India CFO AwardsTM are supported through sponsorship by organisations which see merit in the profile of participation at the Awards and equally, appreciate and understand the importance of the finance function. The India CFO AwardsTM aim to provide sponsors with a unique opportunity to gain profile and exposure amongst the 'right' audience. The Awards provide sponsor companies an opportunity to demonstrate an explicit commitment to the CFO community across industry sectors and segments. The India CFO AwardsTM reflect the sponsor company's commitment to excellence, achievement and intellectual pursuit. To that end, they offer an avenue to get recognised as a corporate committed to these values. In a methodical manner, The India CFO AwardsTM seek associations with sponsors who can provide financial assistance, but more importantly, who can provide valuable intellectual guidance, while also be viewed by the audience as 'thought leaders' in their area of expertise.
The India CFO Awards have been executed successfully for several years.
Click here for IMA India's Tenth CFO Awards Image Gallery!
Each year, we receive close to 350 nominations from various business sectors and industries. Each nomination is studied and analysed carefully by the Jury, which then shortlists a few finalists in each category. The Jury then meets for a day to discuss these finalists, and basis those discussions and further analysis, the winner in each category is decided. This process is spread over 2-3 months, and is a very detailed and focused exercise.
OTHER FEATURES OF THE AWARDS
Exposure to over a 2,000-2,500 CFOs in the run-up to the Awards (as a part of call for nominations, call for participation in awards ceremony, etc)